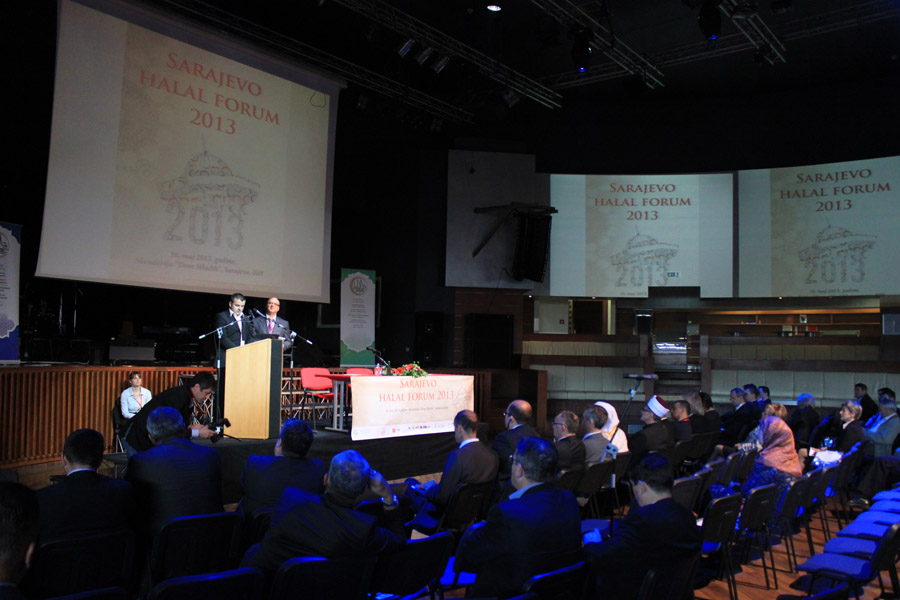 International Halal Fair & Forum SAHAF 2013
As a researcher at Populari, Katarina Cvikl visited SAHAF 2013, the first Halal Fair held in Sarajevo and on May 16, 2013 attended the Halal Forum.
The three-day event was organised as a response to the current rising demand for halal products throughout the Balkans. It consisted of an exhibition of halal certified companies representing their products and a meeting of experts and academics, who during the forum presented the latest trends in the world of halal economy.
Organised jointly by GHB Invest, Agency for Halal Quality Certification and Skenderija Center, the halal fair and forum gathered guests from BiH and abroad. The potential for developing halal markets in BiH was thus presented to the international public and potential investors.
More details on the fair and forum can be downloaded below:
Invitation to the International Halal Fair and Forum "SAHAF 2013." (.pdf) >>>