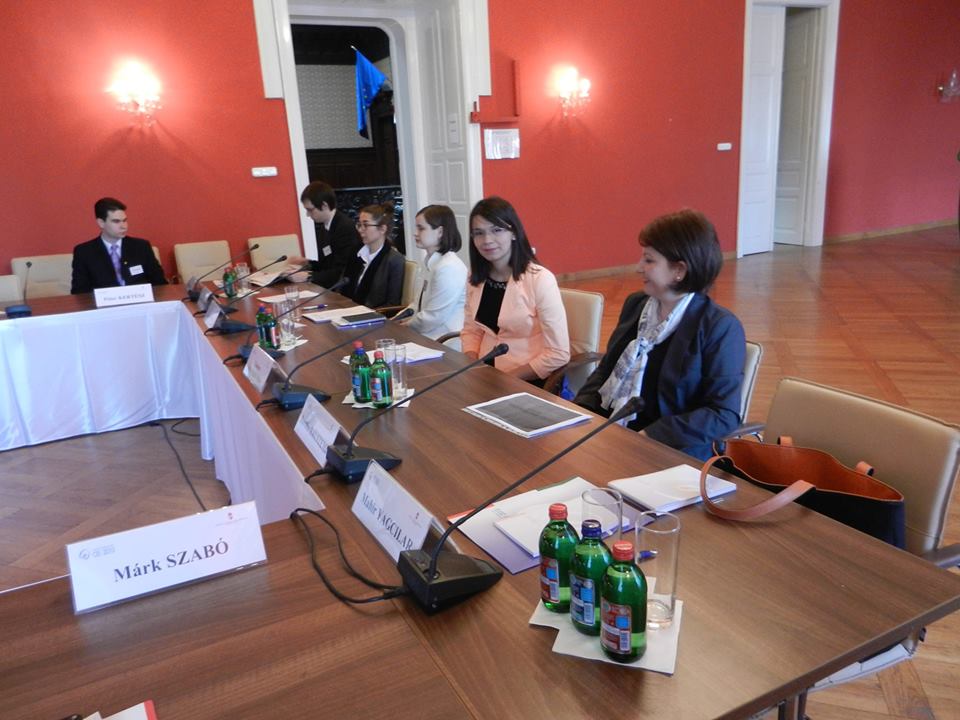 International Workshop: Crisis Management and the Politics of Reform in Central and Eastern Europe
Invited by the Deputy Prime Minister and Minister of Public Administration and Justice of Hungary, Dr Tibor Navracsics, Populari's Head of Research Vesna Malenica participated as presenter at the international workshop on Crisis Management and the Politics of Reform in Central and Eastern Europe held from May 24-25, 2013 in Budapest, Hungary.
This international workshop was hosted by the Hungarian Ministry of Public Administration and Justice and held under the auspices of the Hungarian Presidency of the Central European Initiative. The workshop brought together decision makers and researchers from across the region to discuss issues related to crisis management, structural reforms and social and political costs.
As the only representative from Bosnia and Herzegovina, think tank Populari's Vesna Malenica was invited to present a study case "E-governance: Challenging the outdated systems".
While neither the Bosnian political elites nor local media accentuate the reforms and their necessity, a small town of Tešanj in Central Bosnia started in 2009 such an IT-development process which can serve as an example for the whole country. In order to create a favorable business environment, this municipality has decided on the reduction of authorization periods, an IT mandatory training for municipal staff and introduction of transparent municipal work. Procedures of the municipality connected to local services are conducted by electronic administration, several free wireless internet spots have been set up and e-government administration has been made possible. The case presented in Budapest is an excellent example for the local incentives being surprisingly effective.
This international workshop venue was extremely useful in terms of gaining the new knowledge of the region and extending Populari's network throughout the Central and Eastern Europe. In his introductory speech, Dr. Tibor Navracsics, Hungarian deputy prime minister and minister of public administration and justice, also stressed the importance of sharing knowledge and experiences within the region:
"The very presence of researchers, decision makers, analysts and advisors at this conference proves that the region is more than a simple geographic concept: it is a source of common ideas."
More details on the international workshop can be downloaded below:
Agenda: Crisis Management and the Politics of Reform in Central and Eastern Europe (.pdf) >>>
Thank You Letter: Crisis Management and the Politics of Reform in Central and Eastern Europe (.pdf) >>>
Press Article: kki.kormany.hu: Crisis Management and the Politics of Reform in Central and Eastern Europe (workshop) (.pdf) >>>