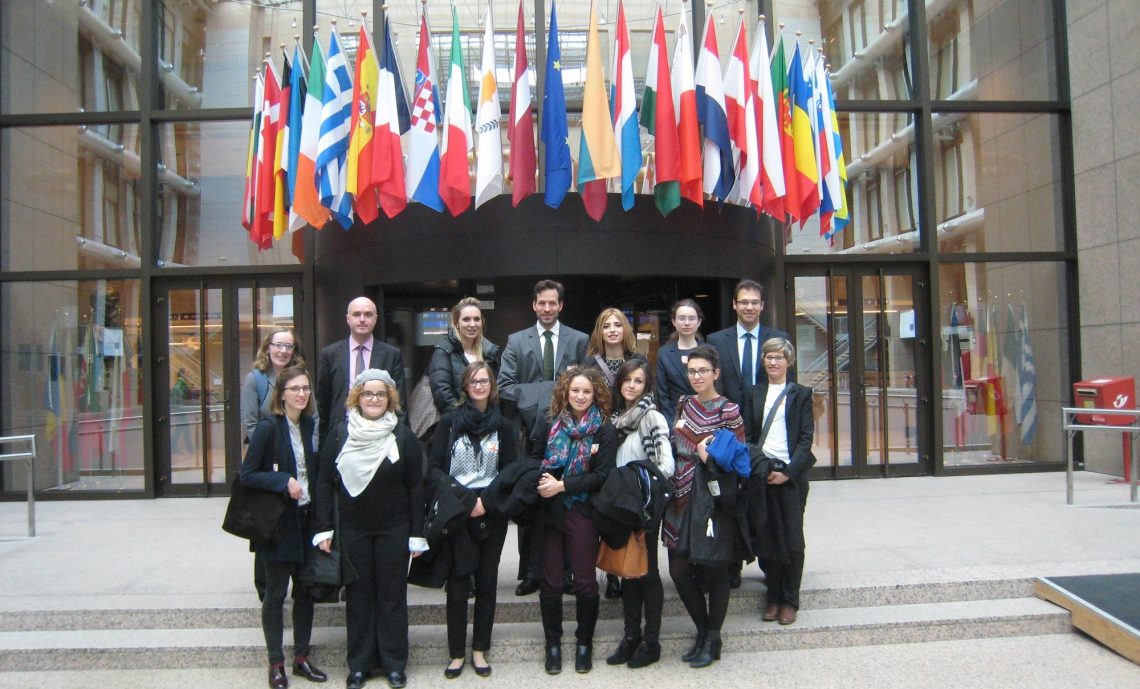 Closing Seminar: 2014 TRAIN – Fostering Policy Dialogue
Throughout 2014, Populari's Policy Researcher Katarina Cvikl participated in TRAIN programme (Think Tanks Providing Research and Advice through Interaction and Networking) of the German Council of Foreign Relations (DGAP). The final gathering of the participants took place in Brussels, Belgium, between 2 and 6 November 2014.
After two seminars, organised this year in Belgrade and in Berlin, policy researchers from Western Balkan think tanks that are taking part in this year's TRAIN programme met again in Brussels. This time, their wrap-up gathering allowed them to think of the final messages of their policy papers and present them to EU decision-makers. During a three day seminar participants had the chance to establish contacts with a number of Brussels-based actors.
They discussed their policy papers, the EU enlargement strategy and the situation in their respective countries with representatives of Directorate General for European Neighbourhood Policy and Enlargement Negotiations, Council of the European Union, and also with MEPs of the Working Group on the Western Balkans, one of the five AFET (Committee on Foreign Affairs) groups. Outside of EU institutions, participants also held a meeting and discussion at the Permanent Representation of the Republic of Croatia and the Federal Republic of Germany to the European Union, as well as with met with dr. Dusan Reljic and Anne Lauenroth of the Brussels office of the German think tank Stiftung Wissenschaft und Politik (SWP).
The interlocutors showed great interest for participants' policy papers and also provided input for further dissemination at the national level. 2014 TRAIN participants concluded the successes of the Brussels seminar with a roundtable discussion, held at Carnegie Europe. Carnegie's Stefan Lehne, Judy Dempsey and Cornelius Adebahr shared their views on the prospects for enlargement with the TRAIN participants, EU institutional representatives and Brussels-based think tank representatives.
With this final act, this year's TRAIN programme came to an end. The participants this year took all opportunities to not only establish a lasting network among the group, but also with interlocutors they met during their seminars. The participants will continue to use the knowledge gained and disseminate their policy papers and their findings at the level of the respective countries.
More details on the TRAIN events can be can be downloaded below:
Closing Seminar of the 2014 TRAIN programme in Brussels (.pdf) >>>
Invitation to the Roundtable Discussion at Carnegie Europe (.pdf) >>>