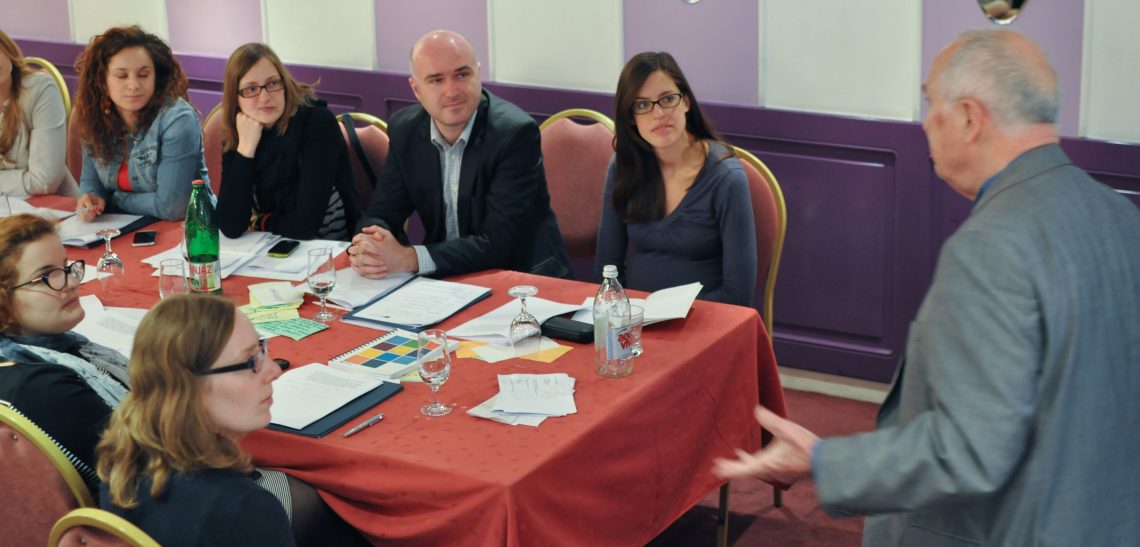 Opening Seminar: TRAIN 2014 – Fostering Policy Dialogue
After being selected as a participant in the 2014 TRAIN programme, run by the German Council on Foreign Relations (DGAP), Populari's Katarina Cvikl took part in the opening seminar, held in Belgrade, Serbia, between 9th and 13th April 2014.
This year, TRAIN (Think Tanks Providing Research and Advice through Interaction and Networking) brings together 12 researchers from different think tanks and independent policy research institutes from Western Balkan countries (excluding Croatia). The programme has the aim of fostering policy dialogue in participating countries, as well as offering participants training and networking opportunities.
During the Belgrade seminar, participants took active part in a two-day workshop on policy paper-writing and advocacy with Natasha Wuncsch, DGAP's Associate Fellow. Researchers discussed their respective research ideas which will be developed and implemented during the programme, and all of which focus on various aspects of the rule of law in the region, within the broader framework of EU accession process. On the last day of the seminar, participants also had the chance to present and discuss their chosen topics and research focus with Pierre Mirel, former Director for the Western Balkans in the European Commission Directorate General for Enlargement, and now Honorary Director-General of the European Commission.
TRAIN programme will continue in mid-June 2014, when the 12 researchers will meet again in Berlin for a mid-term seminar.
More details on the opening seminar can be downloaded below:
TRAIN 2014 – Fostering Policy Dialogue (.pdf) >>>
List of Participants in the 2014 TRAIN Programme (.pdf) >>>
Press Article: The rule of law as key to European integration (.pdf) >>>