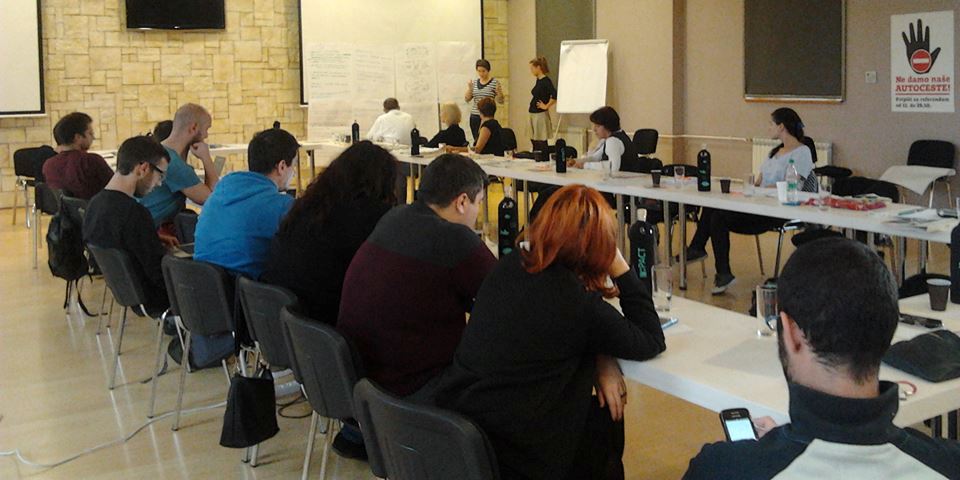 Workshop: 2nd Regional School of Policy Analysis
Katarina Cvikl, Policy Researcher from think tank Populari participated in the second Regional School of Policy Analysis organized by the Croatian Gong Research Center. The school was held in Zadar, Croatia, between 17 and 21 October 2014.
Unlike last year when the school was dealing with methodological aspects of policy analysis, this year, the lectures and workshops addressed issues related to political participation and policy and social change in countries of the region. The question participants and lecturers were trying to find answers to was "How to achieve policy and social change from "the bottom-up" and from "outside"?
Particular attention was devoted to the current crisis of representative democracy and low levels of political participation. Participants, together with lecturers, analysed social movements that have recently or in the past sprung up in the region. Techniques used by social movements and other forms of participation were explored through the lens of mobilizing a critical mass and achieving long-term social change.
The school brought together representatives of civil society organisations engaged in issues of political participation and activist groups from all over the Southeast European region, who established contacts supporting cooperation on similar issues in future.
More details on the school can be downloaded below: