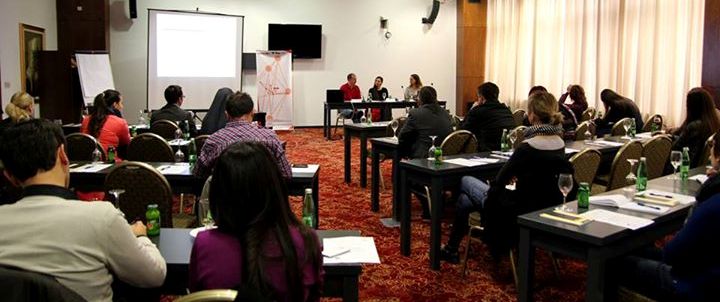 Panel Discussion: Individual and Corporate Philanthropy in Bosnia and Herzegovina
Jasminko Halilović, Populari's Deputy Director participated in a panel discussion about individual and corporate philanthropy in Bosnia and Herzegovina (BiH) that was held on 14 November, 2013 in Sarajevo  The discussion was organized by Mozaik Foundation and was a part of a regional project SIGN for Sustainability.
At the panel, a study, outlining recommendations for amendment of the legal framework, made under the regional project SIGN for Sustainability, was presented.
During the discussion, participants commented on the difficulties faced by individuals and legal entities in BiH who are willing to give for common good. The discussion also touched upon the wrong understanding of philanthropy and its identification with humanitarian work. Finally, participants also talked about the legal framework and the need to amend the law with the aim of  stimulating philanthropy.
One of the topics of the panel was the minimum standards for fundraising, with which it was aimed to find ways of working together to improve the image of civil society organizations, and establish confidence among organizations that want to invest for the common good and those that could serve as a channel for the placement of these funds.
More details on the panel discussion can be downloaded below:
Individual and corporate philanthropy in Bosnia and Herzegovina (.pdf) >>>