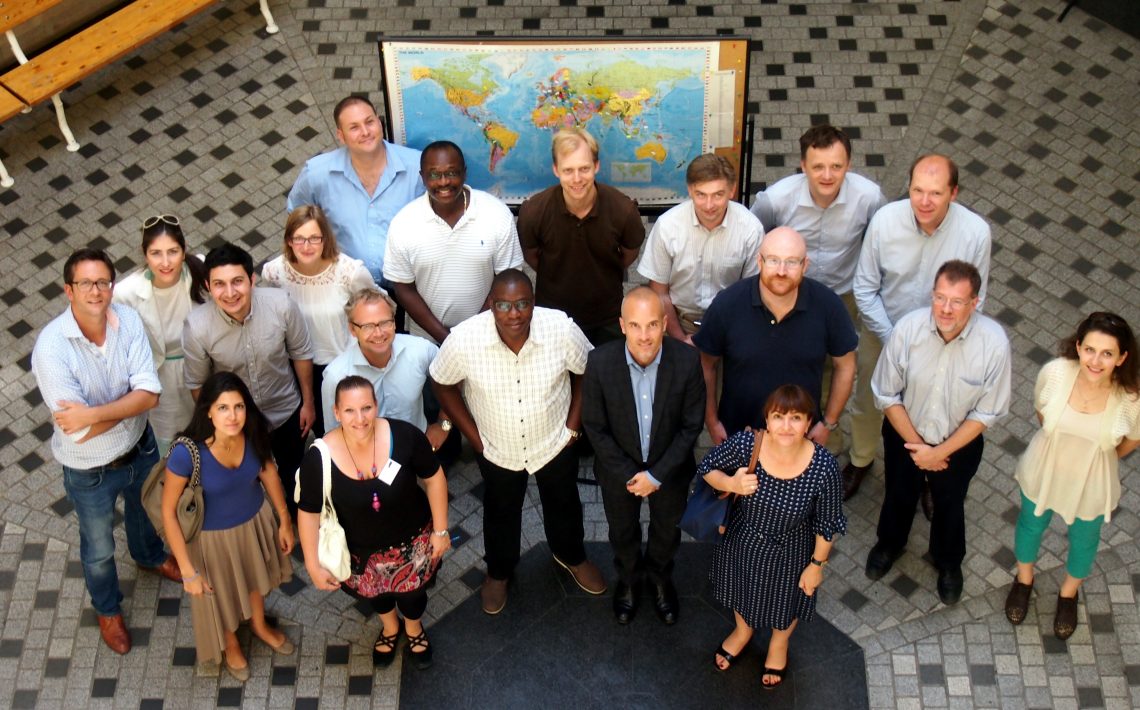 CEU School of Public Policy: "Field Analysis of Fragile States and Transitions"
Between June 19 and 21, 2013 Katarina Cvikl as Populari's policy researcher participated in the first edition of the Central European University's School of Public Policy Executive Course on Field Analysis in Fragile States and Transitions in Budapest, Hungary.
During the three-days interactive learning on information gathering, analysis and policy development Katarina equipped herself with cutting edge knowledge and skills passed on by Mark Freeman, John Norris and Robert Templer, all world-class experts in the area of transitional justice, peacebuilding and post-conflict development.  The course explored numerous practical aspects of working in the field in transitional environments, and drew lessons to be learnt today from several countries, including Afghanistan, Iraq, Kosovo and Bosnia and Herzegovina.
The experience was further enriched through vibrant informal discussions with other accomplished participants, coming from various organisations such as the OSCE, UNHCR, Kofi Annan International Peacekeeping Training Center, think tanks like the Kosovo Stability Initiative and the academia.  Thus expanding both personal and professional network, Katarina's taking part in this programme proved to be valuable for Populari's additional recognition and outreach in varied international circles, as well as possible future forms of cooperation.
More details on the workshop can be downloaded below:
Agenda: Field Analysis of Fragile States and Transitions (.pdf) >>>
Video: Interview with Natalia Andrea Peral – PhD Candidate at Central European University (Vimeo) >>>
Video: Interview with Bernhard Knoll-Tudor – Director of Executive Education and Outreach at the School of Public Policy Central European University (Vimeo) >>>