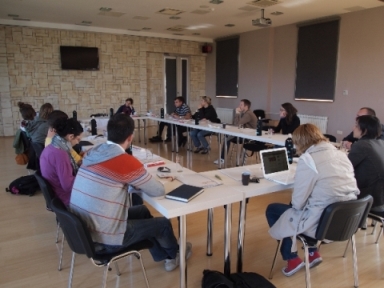 Workshop: Regional School of Policy Analysis
Vesna Malenica, Head of Research from think tank Populari participated in the first Regional School of Policy Analysis organized by Gong Research Center in Zadar, Croatia, between 29 September and 4 October 2013.
The lectures and workshops addressed interpretive policy analysis, different research strategies and specific methodologies for the analysis of texts, narratives and the entire policy and political discourse.
Particular attention was focused on the analysis of media texts and the ways in which we could detect and analyze both (seemingly apolitical) technocratic discourses and their opposites, which are increasingly more widespread, populist, with a large mobilization potential.
The participants were organizations of the civil society engaged in the advocacy in the areas of inclusive public policy, democratic reforms and human rights from the Southeaste Europe (SEE) which enabled networking and establishing further contacts among the organizations' representatives during the School.
Think tank Populari has welcomed this initiative as a distinctive platform for the exchange of knowledge among activists, investigative journalists and researchers focused on positive social changes affecting the quality of democracy, rule of law, human rights and public goods.
More details on the workshop can be downloaded below:
Agenda: Regional School of Policy Analysis (.pdf) >>>
Invitation to the Regional School of Policy Analisys (.pdf) >>>