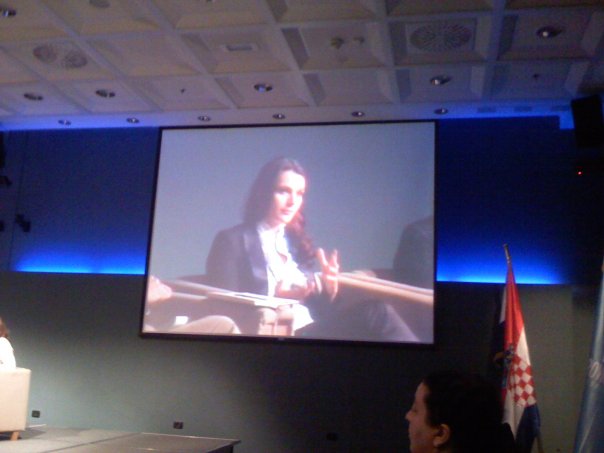 International Conference: Engage! Grantmakers East Forum (GEF)
Populari's Executive Director Alida Vračić participated as one of the speakers in the international conference "Engage! Grantmakers East Forum (GEF)" that was held from October 8 to 10, 2008 in Dubrovnik, Croatia.
The Forum is an annual two-day conference, which convenes on average 150 participants each year, representing grantmaking foundations, bilateral donors, international organisations and corporate funders.
The Forum grew out of the EFC's Grantmakers East Group (GEG), which was created in 1992 by a group of EFC members active in Central and Eastern Europe and former Soviet Union states. The group first met as a side event organised at the EFC Annual General Assembly (AGA) and Conference. However, as interest for the group grew in parallel with developments of grantmaking in the region, the GEG grew into an independent project with an Annual Meeting taking place in a different country each year. The first GEG Annual Meeting (AM) took place in Paris in 1996.
The Grantmakers East Forum (GEF) aims to sustain steady development of philanthropy and civil society in societies and states in wider Europe. It facilitates collaborative efforts of the philanthropic sector to fully integrate into European and global philanthropic initiatives and institutions.
GEF promotes the development of civil society in wider Europe by providing funders active in the region with a forum to discuss effectiveness of their grantmaking efforts, exchange experience, get inspired and encourage new donor activity in the region
More details on the conference can be downloaded below:
Agenda: International Conference: Engage! Grantmakers East Forum (GEF) (.pdf) >>>
Report: International Conference: Engage! Grantmakers East Forum (GEF) (.pdf) >>>