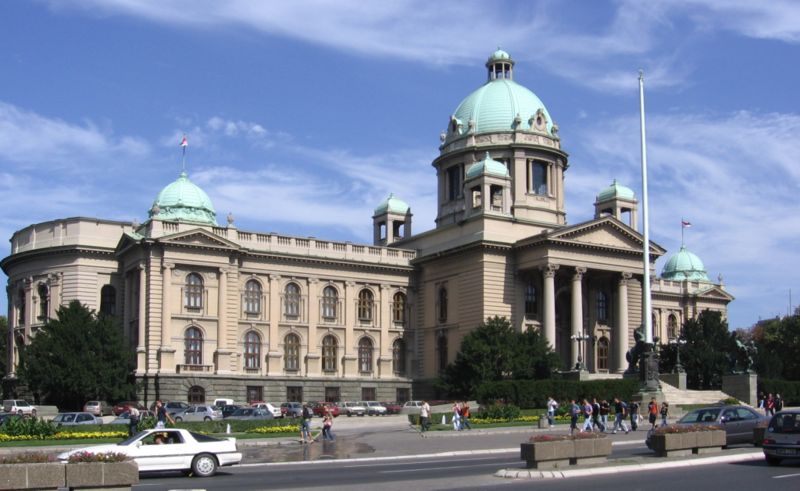 Co-operation of the National Parliaments and Independent Bodies in SEE
Populari's Policy Analyst Vesna Malenica, as the only representative of the Bosnian civil society sector, participated in the two-day international conference "Co-operation of the National Parliaments and Independent Bodies in South East Europe" organized jointly by the House of the National Assembly and the European Movement Serbia and held from April 3-4, 2013 in the National Assembly of the Republic of Serbia.
The conference gathered the Parliament members and representatives of the Independent Regulatory Bodies focused on human and minority rights, anticorruption and antidiscrimination, as well as the representatives from the civil society organizations, all working in the SEE.
Vesna Malenica, from Populari, was invited to present the situation in Bosnia and Herzegovina in regard to perspectives of the civil society organizations, their involvement, participation and influence in the work of Independent Regulatory Bodies. The expert discussion that followed the short presentations by panelists from BiH, Montenegro, Serbia an Bulgaria demonstrated that the deficit of democracy and independence, fragmented regulation and especially new technologies have made civil society a relevant player in regulatory activities: the roles of a monitor or a watchdog are usually occupied by the CSOs, but they can also play a role in drafting legislation and monitoring implementation. To do this, they first need to build their own capacities, and credibility, in order to impose themselves as equal stakeholders in aspects of decision-making.
Mr. Matejić, from the European Movement Serbia, stressed the importance of improvement of the "culture of cooperation" among all the stakeholders present in the conference as an essence of further cooperation and development in the SEE.
More details on the conference can be downloaded below:
Agenda: International Conference: Co-operation of the National Parliaments and Independent Bodies in SEE (.pdf) >>>
Invitation: International Conference: Co-operation of the National Parliaments and Independent Bodies in SEE (.pdf) >>>
Conclusions&Recommendations of the International Conference: Co-operation of the National Parliaments and Independent Bodies in SEE (.pdf) >>>
Conclusions&Recommendations of the International Conference: Co-operation of the National Parliaments and Independent Bodies in SEE (.pdf) >>>