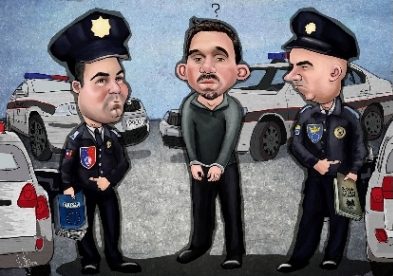 Report: To Serve and Protect: A Story about Security Sector in Bosnia and Herzegovina
What about security in Bosnia and Herzegovina? Is BiH a safe place? Safer than Belgium? Than France? Are the Bosnian police structures well placed to protect citizens and do citizens feel safe?
The report you are about to read is a result of a research study conducted in BiH, consulting strategic documents, strategies, working documents, and supported by interviews with the key security experts, government officials, police officers, and international community representatives.
It offers a somewhat different perspective on where BiH stands almost 20 years since the reforms in security sector started, having thousands of international experts taking part in it and millions of Euros being invested. One conclusion rises above the rest. In spite of an imperfect structure in place, poor coordination and limited capacities, security structures in BiH still perform better than either the judiciary or the governments in BiH, as the security is guaranteed not only with weapons, but the efficient judiciary and diplomacy.
This project has been supported by the Balkan Trust for Democracy, the German Marshall Fund of the United States.
You can download the report here (.pdf) >>>
Infographics: Police in BiH: Who keeps Bosnians safe and how?